The Nubia Red Magic 7 is the company's latest gaming smartphone, and it's fantastic! Don't take the title too literally; I tried to include a healthy pun in it, pointing to the phone's active cooling system.
Apart from that, the phone is fantastic: it has a large and bright OLED display with a whopping 165Hz refresh rate, the latest Snapdragon 8 Gen 1 chipset (which performs much better when properly cooled), a surprisingly good camera system, amazingly fast charging, a large battery, a plethora of customization options, and, last but not least, a fantastic price tag.
There are several limitations to all of this, the most significant of which is the fact that it is a gaming smartphone. The Red Magic 7 includes LEDs, an aggressive color scheme, is hefty, and runs on the Red Magic OS 5.0, which has an odd feel to it. It's like a Murakami novel mixed with a hard-core cyberpunk thriller.
Before we get into the specifics of this intriguing item, I believe we should first discuss the whole "gaming smartphone" problem.
Pros and cons of gaming smartphones
Cooling
Gaming phones aren't beholden to the latest smartphone styling fads. They have their own set of regulations (including LED lights and an aggressive appearance), but the design is centered on performance, with cooling playing an important role.
If you get a gaming phone, you'll get the most out of the hardware and experience far fewer thermal throttling concerns.
Battery and charging
Another point arising from the same root: gaming phones are enormous and hefty, like a Japanese mech rather than a Japanese lingerie model (if we want to keep the weird analogies going), and their size enables for large batteries to be nestled within.
Now, if you ask me, the two most crucial quality of life characteristics in any smartphone are battery life and fast charging, and gaming phones easily check those boxes. Better cooling allows for faster chagrin, which ties into the preceding benefit (as is the case with the Nubia Red Magic 7).
Fast screens
What precisely is a quick screen? Yes, a regular iPhone 13 Pro Max or Galaxy S22 Ultra can run at 120Hz, but gaming phones are designed to have the least amount of touchscreen latency, which you can feel. Furthermore, these devices push the refresh rate race to its limits, with numbers like 165Hz and 240Hz.
Customization
Most gaming phones provide significantly more customization options than a typical flagship phone. You may adjust the screen's touch sampling rate, refresh rate, and CPU speeds, as well as set temperature limits and, in some situations, overclock the device.
And having the options available but not needing them is far preferable to the opposite.
Price
I'm going to go out on a limb and suggest that gaming phones are a better value for money than conventional flagships. Most of these phones are under $1000, yet they offer a lot more than flagships that are sleeker and more trendy but cost hundreds of dollars more.
Design
That can be both a pro and a con, but let's just say that gaming phones have a distinct look that may not appeal to everyone. You're also losing out on the latest fashion trend. You'll understand what I mean if you replace "Look, I've got the latest iPhone" with "Look, I've got the latest ROG phone." This part (unless you're a professional player) can be seen as a disadvantage if social status and image are important to you.
Update cycle
While most "mainstream" models have a well-defined software update schedule, many gaming phones are less transparent. This is a real-life issue that has nothing to do with vanity or social standing. It's even more crucial if your phone has features like capacitive triggers, active cooling, or a custom operating system. It's critical to have enough support for all of these bespoke features.
So, now that we've gotten that out of the way, let's get down to business and talk about the Nubia Red Magic 7 and all of its fantastic features.
Back to the Nubia Red Magic 7
Design
The Red Magic 7 has a simple and understated look (for a gaming smartphone). With its smooth finish and beautiful contours, the aircraft aluminum frame feels great in the hand. According to Nubia, I got the Pulsar edition of the phone, which has outer space appearing back glass (Gorilla Glass 5, by the way) that resembles the hues of a pulsar star.
The colors pop, but if that's too much for you, there's a black version of the model available (Obsidian). The camera system is positioned vertically in the center, with a triangular LED flash. It's really cool!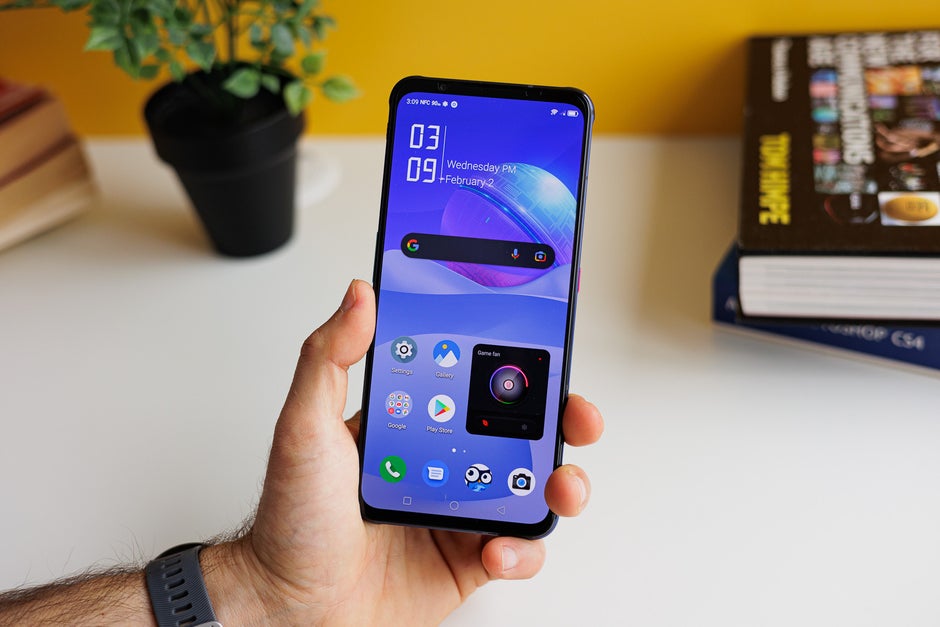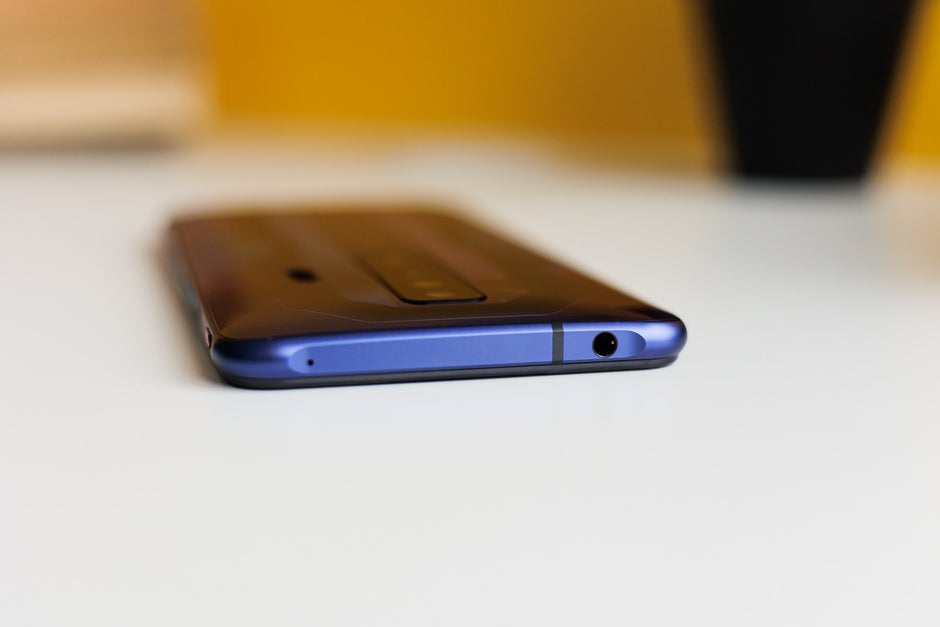 A false cooling grill wraps around the back, and while I'm not a fan of such ideas, it works in the Red Magic 7. In addition, the active fan's true opening (one of three) is located on the faux grill stripe, and there are two programmable LED lights. The Red Magic emblem on the rear is illuminated by another LED.
Except for two symmetrical top and bottom bezels, the front of the phone is all screen. It's a smooth, unbroken design that's free of notches and hole-punch annoyances. The two major fan openings are on the left and right, facing each other, one sucking new air and the other exhausting hot gas taken after cooling the SoC.
The power button is red, and on the other side is a volume rocker. On the right side of the frame, there are two capacitive touch triggers in the corners. I'll return to them in the gaming section of the review.
On the left side of the frame is a red toggle switch, but it's not your typical iPhone mute toggle. Instead, turning this brings you to the Red Magic 5.0 OS's specialized Game Space.
The USB-C port, loudspeaker grill (there's another one at the top to complete a stereo speaker arrangement), and SIM tray are all located on the bottom. The 3.5mm audio port, which is no longer included on flagship phones, is located on the top of the frame.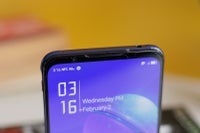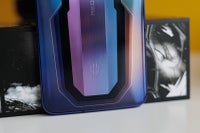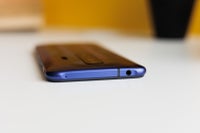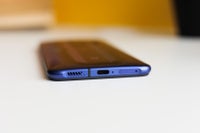 Conclusion
This phone comes highly recommended by me for anyone looking to go against the grain while yet getting the most bang for their buck. The Obsidian 12/256GB version of the Red Magic 7 costs $629, while the Supernova (18/256GB + transparent LED fan on the back) costs $799. And presently, this is considered middle-class money.
There are some flaws in the camera, and the phone has some unique aesthetics, but it's one of the most affordable options with a Snapdragon 8 Gen 1 engine, and it performs admirably. If you don't get yours while it's still hot, the cooling fan will eventually kick in.